I've been so busy keeping up with listings for the shop and shipping I've been too busy to update ye olde blog, but I thought I'd take a minute now to do so...
First, I have new ornaments in the shop:
First up:
This is the loveliest, I think. Making papered ornaments is difficult, especially the round ones.
This ornament
SOLD
just the other day.
These are lovely ornaments with two different couples stenciled on each side, the background is French Text.
The great thing about these ornaments is they aren't 'Christmasy' - they go well year round - make great presents and can be used as tags on gifts or special Valentines. I love these.
This is a Custom order made for a customer who wanted facing silhouettes in 5x7 frames, but you'll note they face opposite of what I usually offer. You can always request a custom order if you see something you like, but want it a little different.
These will go on either side on the wall of above a bed - so cute!!
And to be different I made some beautiful dark red ornaments with white silhouettes this year - this is a set of three ornaments sold together with SIX different silhouettes - three couples all together. They look much lovelier in person...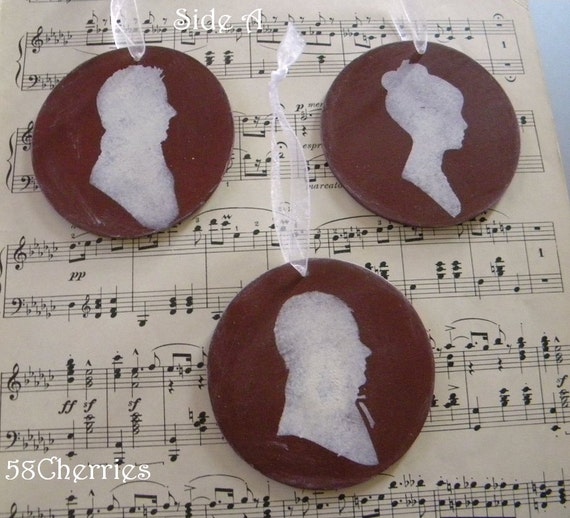 Available in my shop
HERE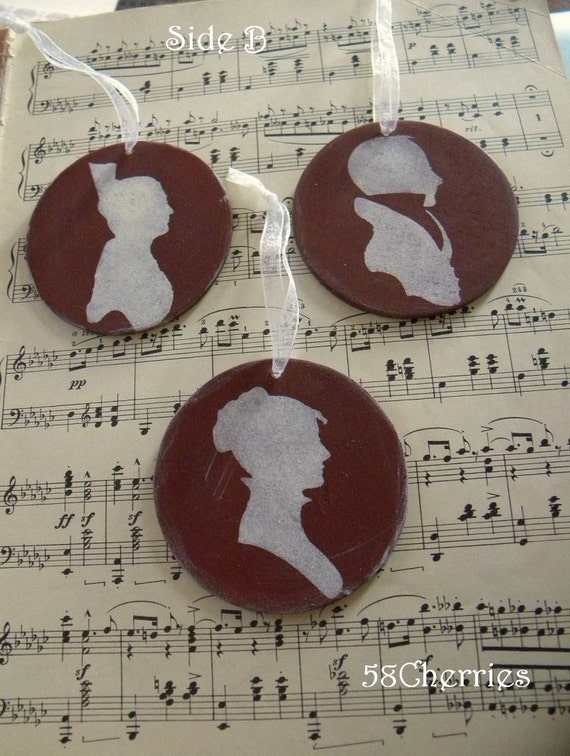 For those of us who like hearts...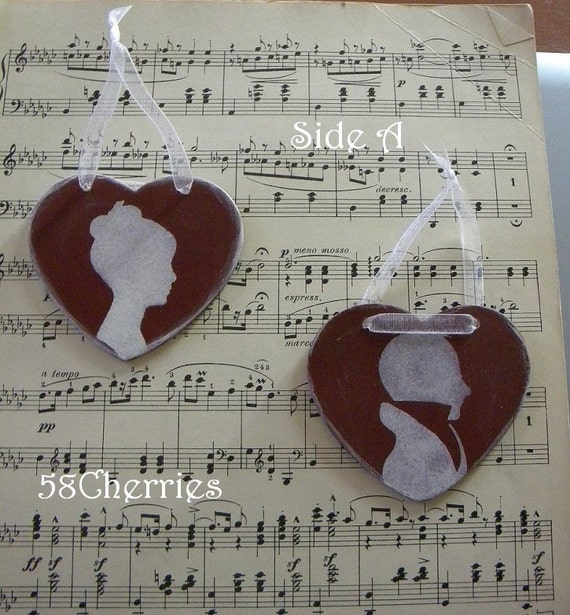 Stenciled different ladies and gentlemen on each side.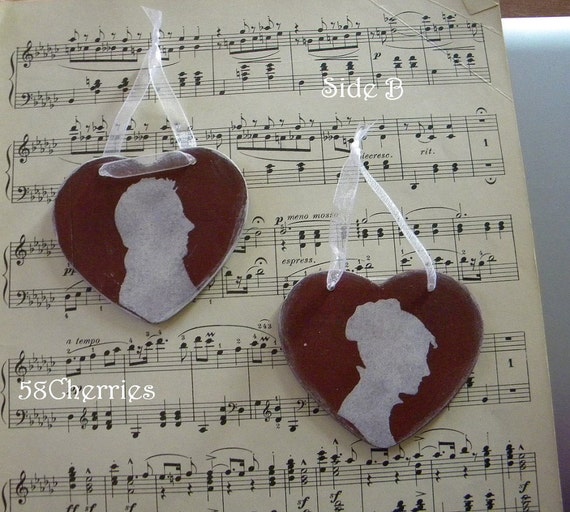 These are the PERFECT Valentine! ;)
The long promised last medium sized French Text house with a black roof is finally up: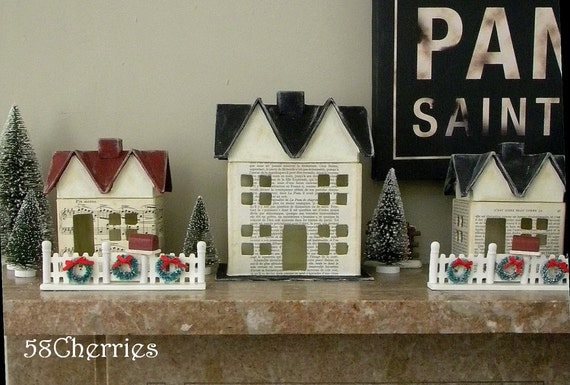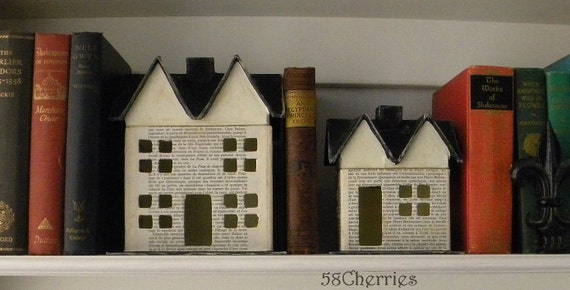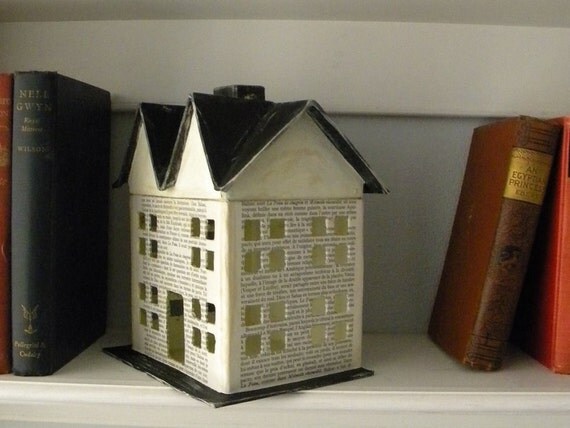 Happy Holidays!!