Sharing my love for antique keys and pretty or funny locks...
Aren't these pretty?? Found
here
.
Cute and whimsical!
(go see more collection photos for inspiration)
And then there is a new necklace in my
shop
...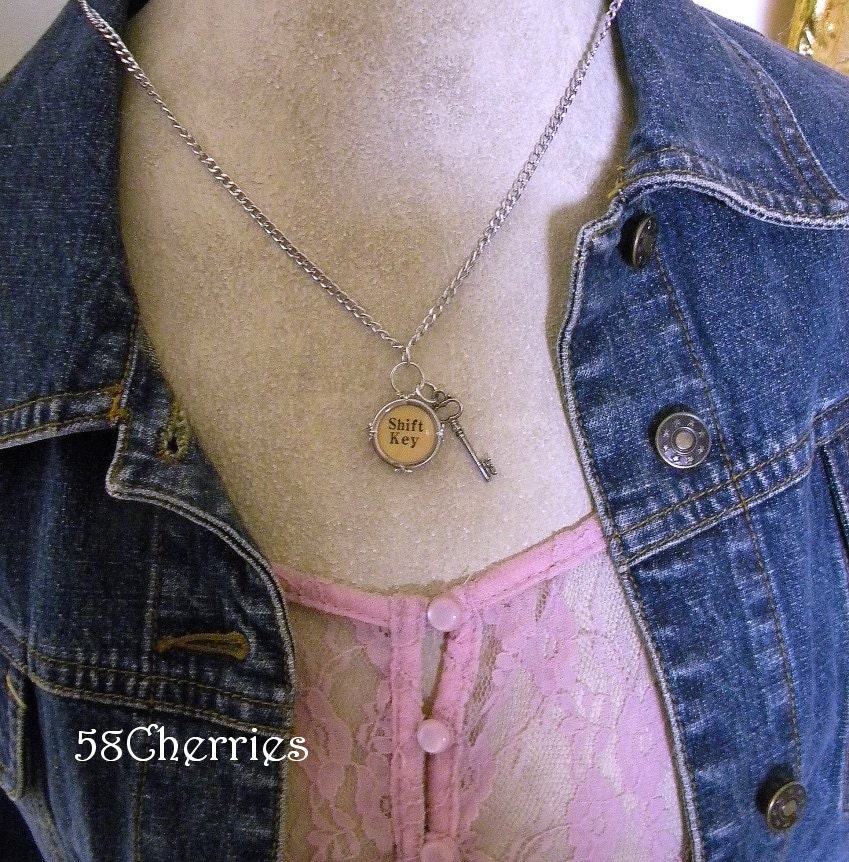 I call it
'Keys to My Heart'
- two different types of keys, a shift key and a skeleton key charm. It's slightly larger than the letter and number keys so I needed a different setting to show it off. The fancy prong setting really shows it off.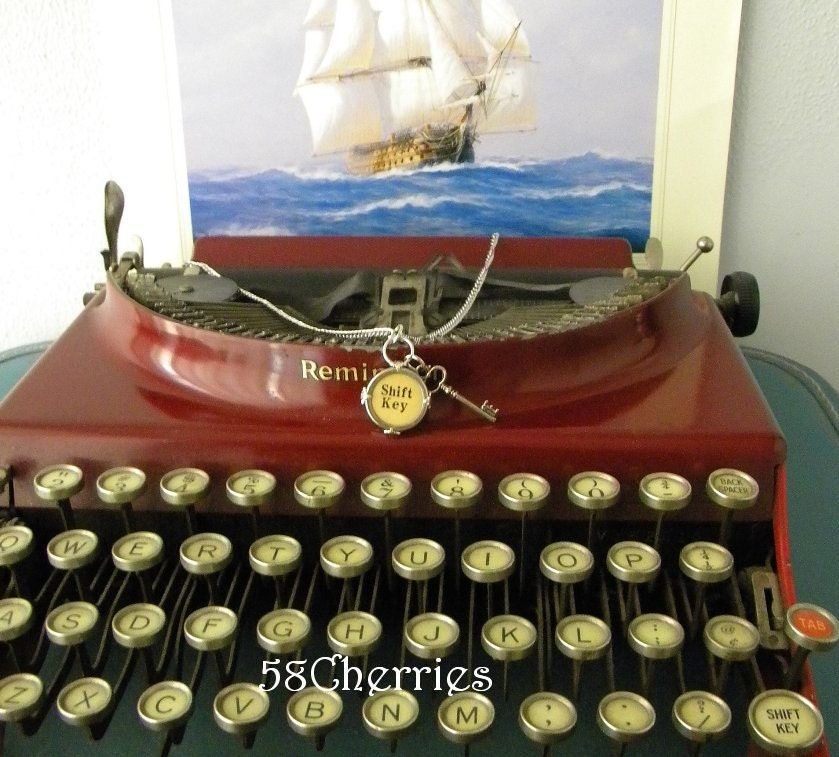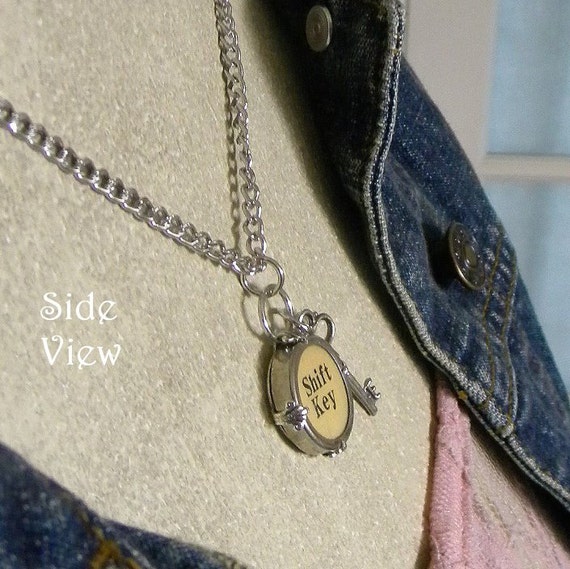 Note the fancy prongs or arms gripping the sides of the key...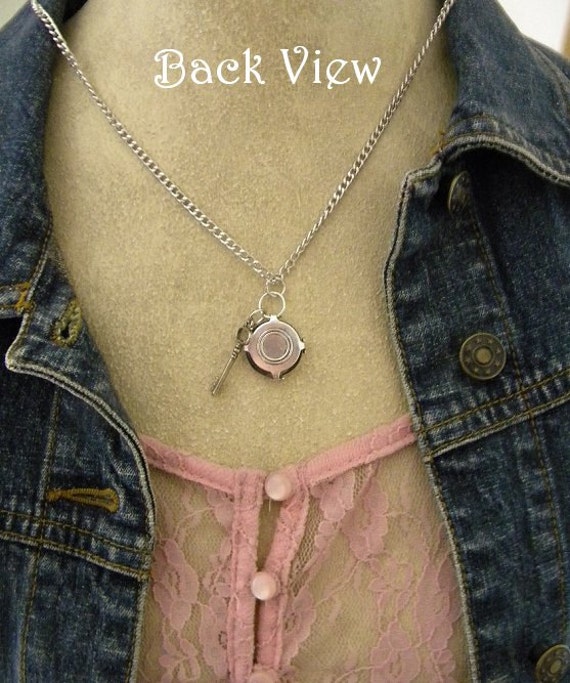 I love the back of the setting, too. Necklace available
here
.