It's been nearly two years since I had some Fairy Houses available in my shop, so I wanted to be sure to let you guys know as soon as they were available, which they now are!
I am currently making just a few more, but after this crop I don't know how long it will be before they are available again. They are quite a bit of work. I currently have one medium Chopin Sheet Music house with a black roof available...
I usually make the music houses with a red roof, but I decided I liked this Chopin house with a black roof for a change. So pretty! It has all original (no photocopies or scrap book paper) pages from a turn of the century sheet music book - this particular book had Chopin music and I used 'Valse Brillante' for this house. Check out the details!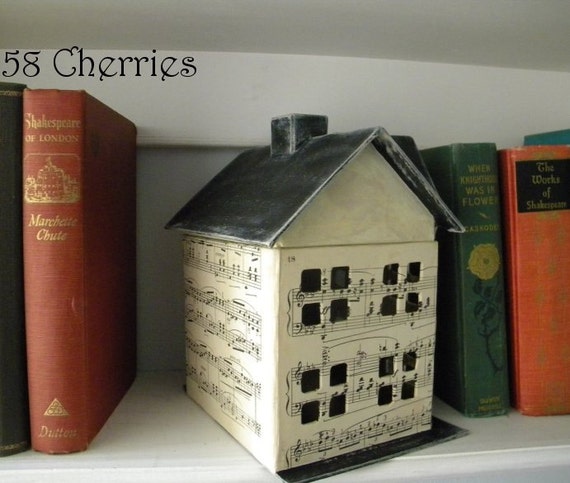 As always, the houses are made of paper mache and you can open the roof and store items inside, the smaller houses fit perfectly inside - or you can cut put a fake candle inside to light it up in a display. Alternatively, you can cut a whole and put a small string of Christmas lights inside. You can display miniatures or figurines around or inside it.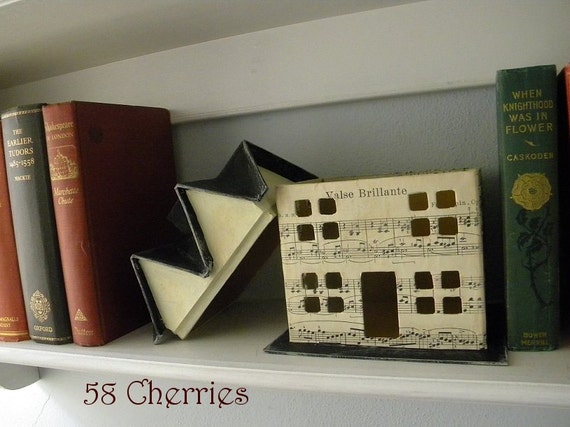 Truly a beautiful piece - so much nicer in person - pictures can't do it justice!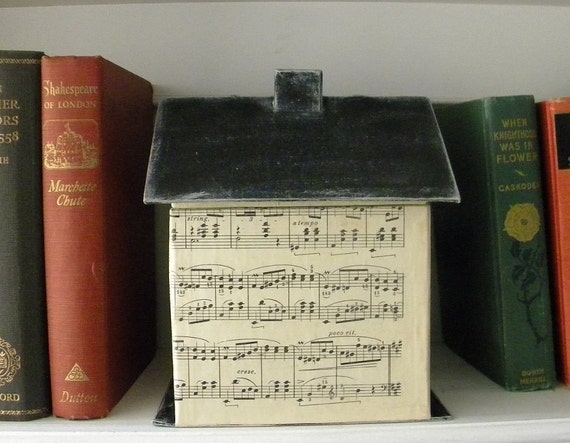 And also available is this pair of medium and small vintage French book papered houses...
They are so adorable together I would keep them together... ;)
But these are available seperately. They are made from the same vintage French book.
Available in my shop
HERE
.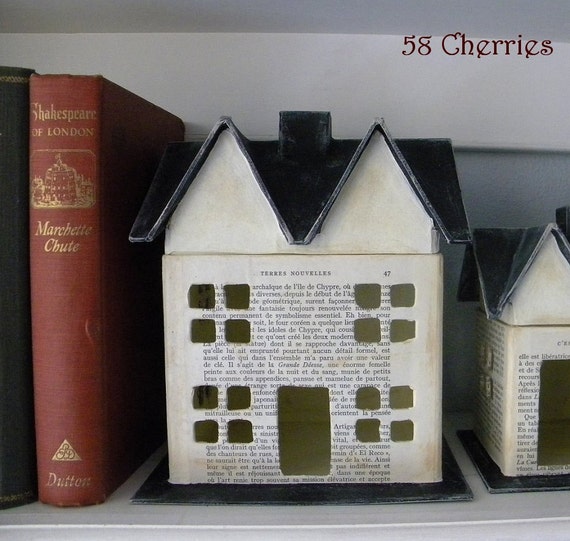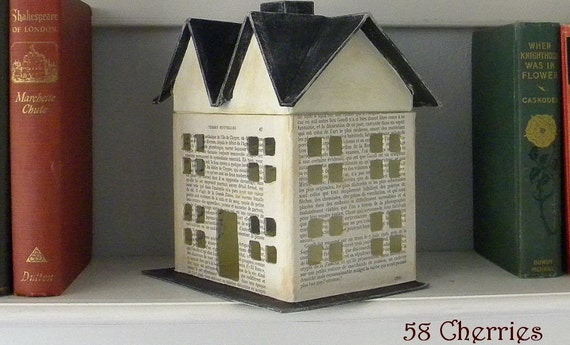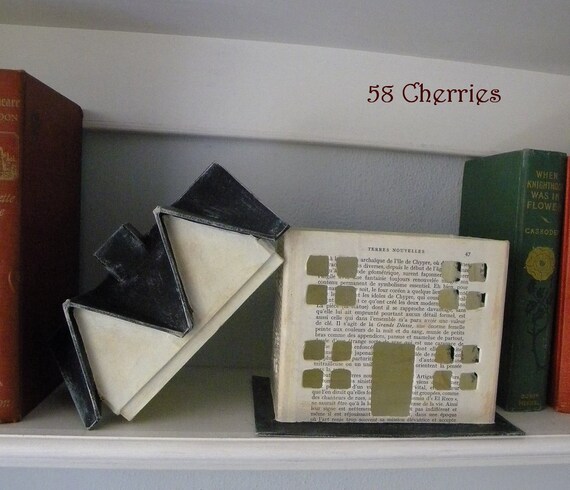 Check out the listing in my shop for more details.
SOLD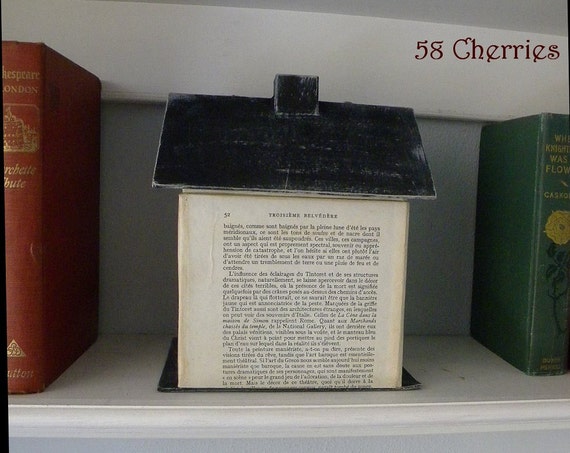 I will be adding just a few more houses soon. I have a few red roof ones coming up. I hope to get them all up for Fall/Christmas season as they are so beautiful to display then, but really all year round. Be sure to grab one while you can!!
Edited to Add
:
Both Medium sized houses are SOLD - to the same customer! Thank you for your business!! Only the small house is up for now, but I'm working on more now - gotta get a few more up before Christmas - I know there are plenty of others interested in a house so have no fear I will have a few more up soon, but like I said - they go FAST! And they take quite a bit of work and time to make and each one is unique.