As we head into August I'm enjoying all the lovely flowers in bloom and veggies in my garden. From all this beautiful inspiration I decided to add some color and summer to my shop. So may I introduce the first three pieces....
A beautiful Rose Pink Dahlia on a lovely silver filigree setting?
Up close it is even prettier!
I swear the pictures don't do it justice no matter how I try...I'm no great photographer - I tried to capture the beauty of the piece, but it eludes me. I want to point out the depth of the piece - it is no flat piece of jewelry, the setting has a delicate dip and curve to it and the resin flower has so many layers of petals!! I love this piece dearly.
And on the other side of the spectrum of colors I've done a beautiful Ivory White Dahlia on Antique Brass. The round filigree setting you can find in my typewriter jewelry, but this particular piece I set on a (new to the shop - and only one I have so far) flower chain necklace! I think it adds to the garden feel without overpowering the pendant.
Still can't capture the true beauty of the piece, but at least you get the idea - please check out my shop for more photos.
I love the Victorian feel of this piece...
And the third piece (actually the first I posted in my shop) is a Rose Pink Dahlia on a Flower/Filigree setting. Simple, but elegant.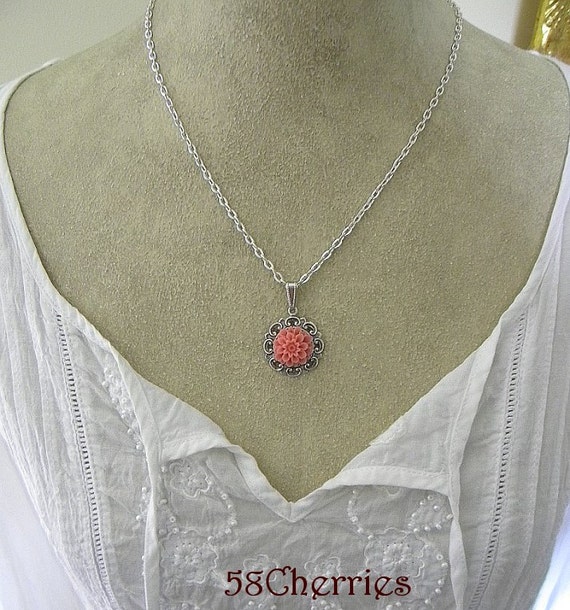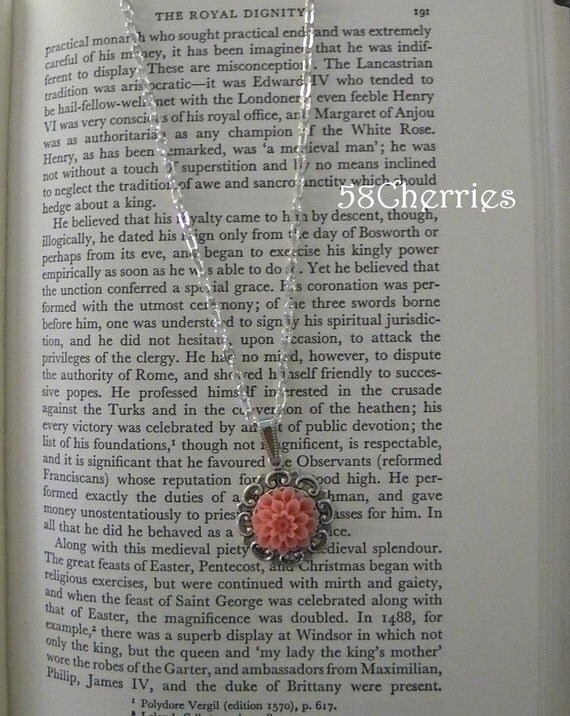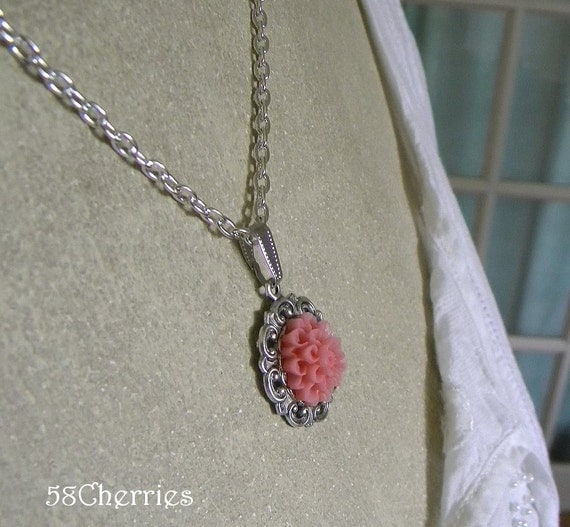 And that is not all!! I have more flower jewelry coming soon! Different colors, settings, etc. Please check my shop for updates!! I hope you like these pieces. As soon as I made my first necklace my mother snatched one up for herself. LOL It's getting to be a bad habit with her - I'm having trouble getting things into the store before she can grab them.
Happy Wednesday!