A closer look at new items now in my shop.
A new Antique Typewriter print in a black frame: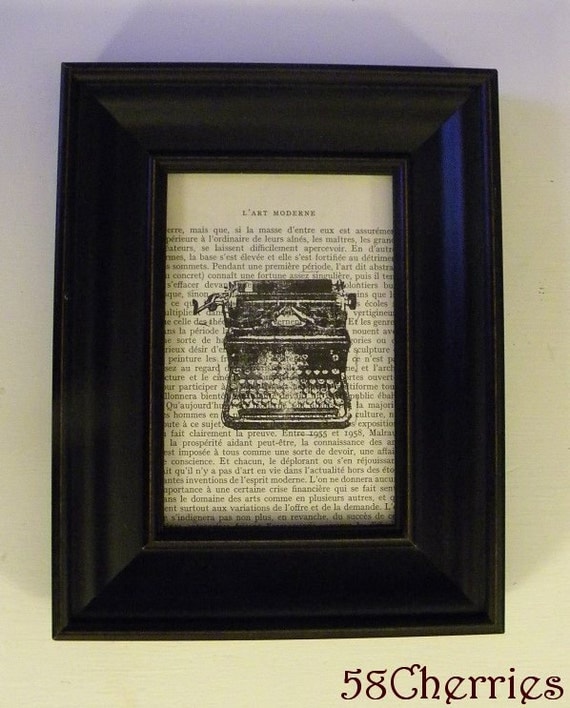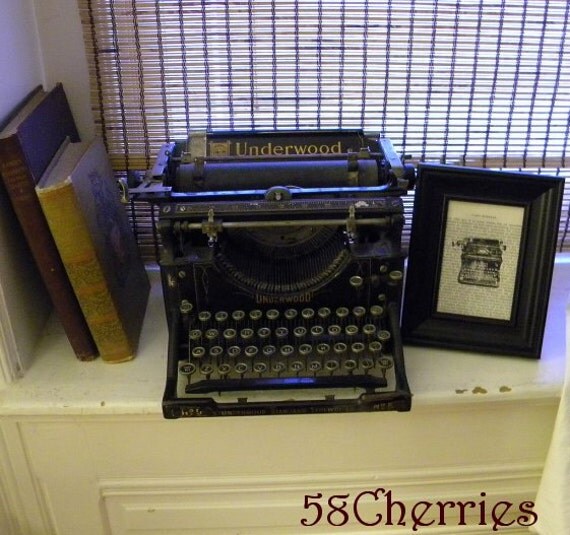 Available in my shop.
So cute! I love putting it on a wall or next to one of the real antique typewriters I have in my collection.
A great gift for a writer or anyone that loves antiques or steampunk chic.
Also new to the shop: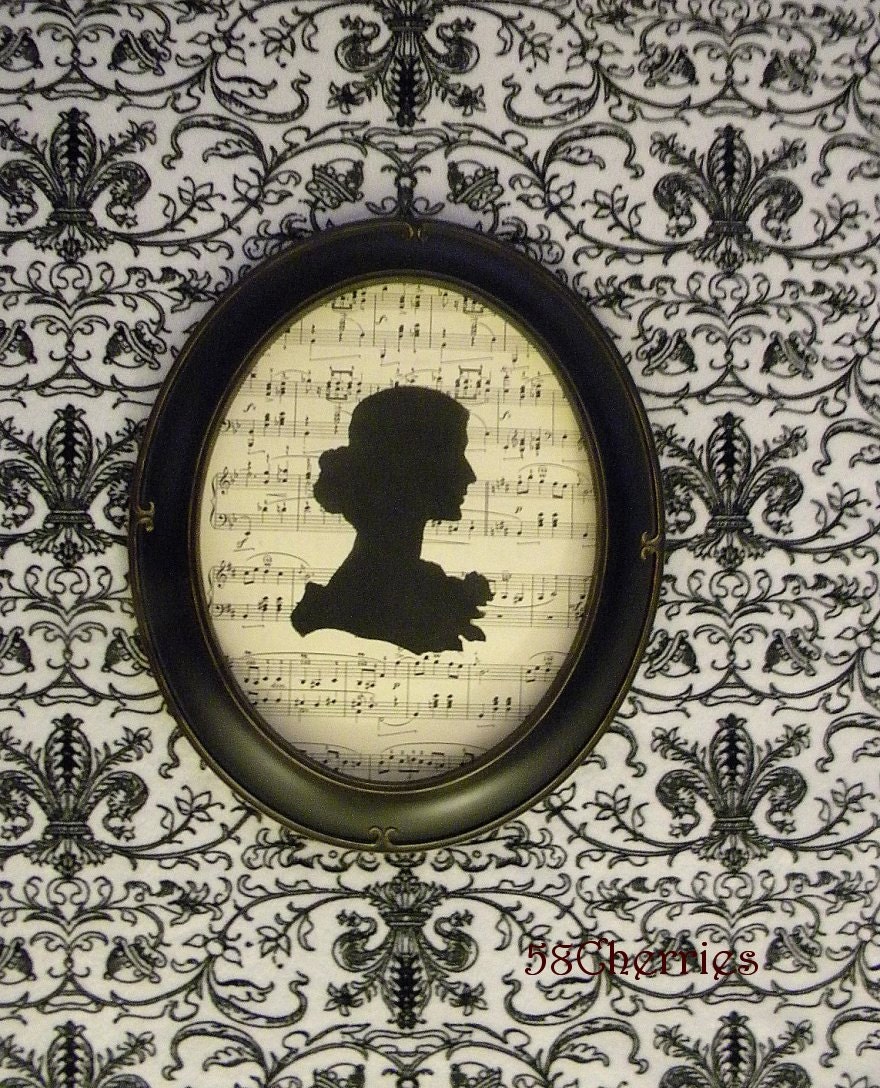 A lovely lady silhouette - she's all dressed up for a fancy party or dance. I love the little details like her hair and the rose on her dress.
This picture shows the difference in size in both frame and silhouette compared to previous listings in my shop -